At least 20 people were killed today and an unknown number of others wounded when US Predator drones struck a home along the border between North Waziristan and Afghanistan, The house was termed an "insurgent compound" by local officials.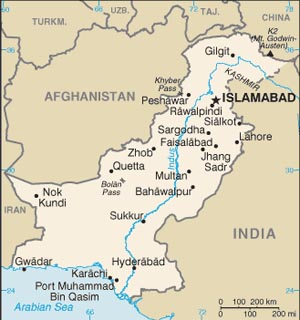 The US fired at least six missiles at the house, reducing it to rubble. Local tribesmen (also termed suspects by officials) have surrounded the house in an attempt to pull bodies from the rubble, and the death toll is expected to rise.
US drones have killed well over a thousand people in drone strikes since President Obama took office. Though all but a handful were labeled suspects at the time only a handful of known, named insurgents were ever confirmed killed and the vast majority are believed to be random tribesmen with no formal ties to foreign militant groups.
As the toll rises it seems this will end as one of the deadliest attacks in months, though still far short of the June 2009 US attack on a funeral procession in South Waziristan, an attack which killed over 80 mourners.