The Obama Administration's endless proclamations about a forthcoming Mideast peace deal never seem to go away, its just that the starting date gets pushed back over and over. After his first year in office came and went with zero progress, President Obama conceded that enforcing a peace deal in the multi-generational conflict was way harder than he expected. Now, almost two years in, officials are conceding that the "one year" deal might be too short.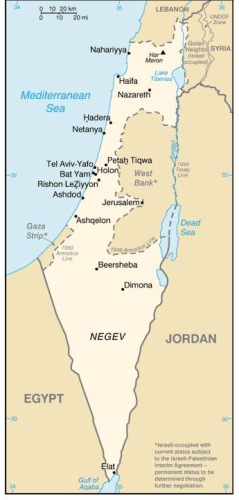 "At the start of this process, we felt that an agreement could be reached within 12 months," insisted State Department official P.J. Crowley, conceding that it was "hard to say at this point, you know, given the delay over the issue of settlements, where we stand on that clock."
Of course the "one year" goal was first announced in early 2009, so that clock has long since passed. But officials are now timing the start to September 2010, when the talks actually began.
But September 2010 also appears to be when the talks actually ended, as the expiration of the settlement freeze in late September was the last the two sides have met, and US officials have spent the past month and a half trying to secure a new freeze, with no real success.
The prospect of giving Israel billions of dollars for a 90 day partial freeze seems to be on the table right now, and would give the illusion of a process continuing, at least to some extent. But it seems that a new round of talks will be starting fresh if the freeze is secured, and after 90 days officials will likely be at square one yet again, still talking about the "one year" timeline.