Commenting to reporters after his meeting with Russian President Dmitry Medvedev in Yokohama, President Barack Obama said he assured his Russian counterpart that the ratification of the new version of the START treaty is a "top priority."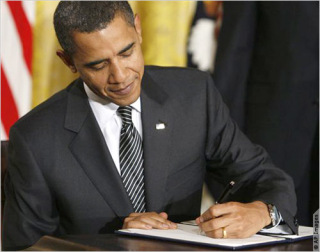 "I reiterated my commitment to get the START Treaty done during the lame-duck session," Obama insisted, adding that he has told the outgoing Congress the same thing. The incoming Republicans are expected to make ratification of the treaty much more difficult for the president.
But a number of Senators have warned that a lame-duck vote will require a hasty debate and it could also spark allegations that the president is using the outgoing Congress to avoid public scrutiny.
Though finalized in March and signed in April, the new START has largely been ignored in the Senate, where a two-thirds majority would be needed. The deal conspicuously ignores the contentious issue of America's missile defense installations around Russia's frontiers, but still sparked condemnation from hawkish Senators who claim even the modest cuts will harm America's enormous nuclear arsenal.