Though it is unclear when the deal will actually come, Israeli Prime Minister Benjamin Netanyahu looks poised to win a very narrow victory for a 90 day settlement freeze in the occupied West Bank, a move conditional on the US providing several billion dollars worth of "incentives."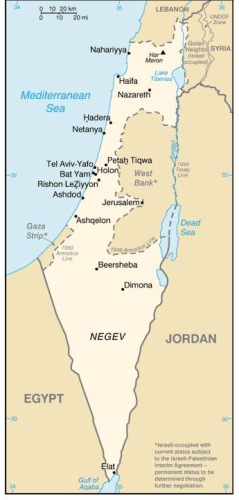 The victory seems to have been assured when the religious Shas Party announced that they would abstain from the vote, meaning the vote will, in essence, be between Likud, Labor, and the far right Yisrael Beiteinu parties.
Even without Shas the vote is expected to be close, and a number of members of Netanyahu's own party (including Moshe Ya'alon and Silvan Shalom) are expected to vote against him. Netanyahu insists that the exact package of offers from the Obama Administration still needs to be finalized but it is expected to include several billion dollars in military aid and diplomatic pledges.
If a freeze is secured, it will likely only have a minor impact on settlement construction, as the Israeli government has approved in excess of 1,500 settlement buildings since the last freeze expired in September. The expiration of the last freeze ended the peace talks with the Palestinian Authority but it remains to be seen if a new freeze will immediately restart the talks. The Palestinians insist they have not been informed of the US proposals for the new freeze.