Faced with a new series of demands from IAEA chief Amano Yukiya, including a reiteration of the call for them to aceept the controversial "Additional Protocol," the Iranian government rejected the calls, saying the IAEA can't be trusted to conduct even wider inspections.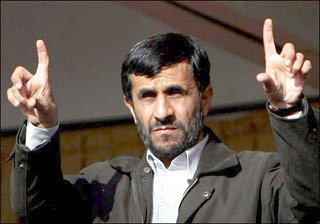 Iranian President Mahmoud Ahmadinejad accused the international nuclear watchdog of leaking secret information regarding its civilian program to the United States. The United States has repeatedly threatened to attack Iran over its program.
The Additional Protocol would give the IAEA far greater rights of access to facilities, including the ability to probe any "suspected location" on short notice. Though Iran voluntarily complied with the protocol for a time, their parliament never ratified it, and ordered the government to stop complying with it in retaliation for UN sanctions.
Allegations of one or several secret nuclear weapons sites have endured, but barring specific evidence Iranian officials have repeatedly expressed concerns that the IAEA could be used to spy en masse against Iranian military sites simply by claiming those sites are "suspect."