At least 26 people were killed and over 100 others were wounded today when a group of militants launched an attack on the Criminal Investigation Department of the Karachi anti-terror police.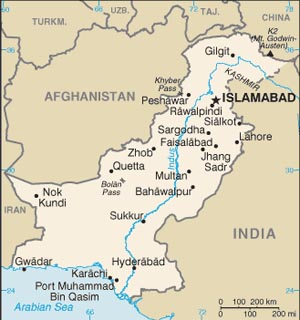 The attack started with a group of six militants sparking a gun battle with the police in front of the building. This was followed by a truck filled with explosives ramming into the building. The attack leveled the building.
It is unclear so far what group is responsible for the attack, but officials suggested the Lashkar-e Jhangvi (LeJ), responsible for a number of attacks earlier this year, may have been to blame. Arrested members of the LeJ were in court today in Karachi, just hours before the attack.
The attack is just one of countless incidents in Karachi over the past several months, ruining the reputation of Pakistan's financial capital as a comparative calm point far south of the real fighting. Much of the violence has centered around political disputes between the MQM and the ANP parties, but the city has also seen major sectarian attacks, which are more likely to be linked to today's bombing.