As 2010 comes to a close with its record death toll in Afghanistan, a new survey released by the Asia Foundation shows an overwhelming majority of the Afghan population, 83 percent, back negotiations with the Taliban and other armed insurgents.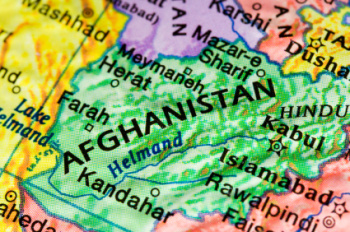 At the same time, the poll showed that an increasing number of Afghans say they have absolutely no sympathy for the insurgents. The two statements may seem to be counterintuitive but really reflect the same trend toward worsening security.
Enormous civilian death tolls have sapped support from the Taliban, and indeed from the NATO forces, but after over nine years of war there is a growing belief that things are just going to get progressively worse and that whatever deleterious effects the Taliban bring to a power-sharing deal might be, they are vastly preferrable to years of additional fighting.
Afghan President Hamid Karzai has made much of his attempt at reconciliation with the Taliban, but so far the talks have not amounted to much, the result of US and Pakistani officials trying to dictate the participants. The poll suggests that the population doesn't want any limitations on participation or any "unreconcilable" factions – they want an actual deal that ends the fighting.