WikiLeaks founder Julian Assange confirmed today that he is considering requesting asylum in Switzerland, or possibly Iceland, to escape a growing number of international calls to act against him. Assange says WikiLeaks is examining creating a foundation in Switzerland through which to operate.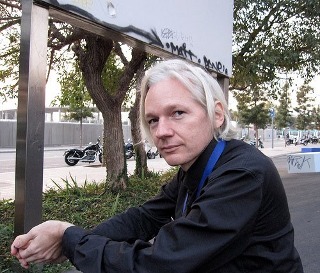 WikiLeaks has been condemned by US officials as a grave threat because the whistleblower organization has published a number of seriously embarrassing classified military documents related to the US wars in Iraq and Afghanistan.
A number of hawks have called for direct military action against WikiLeaks in general, and Assange in particular, and the Senate is considering a bill that would label WikiLeaks a "transnational threat" to the United States.
Assange has recently been operating out of Sweden, but was denied a request for Swedish citizenship. An Australian citizen, Assange has been wary about traveling to many Western nations recently, fearing for his safety.