In a yet-to-be-broadcast interview given today with CNN, Palestinian President Mahmoud Abbas condemned Israel's "ferocious" settlement expansion in occupied East Jerusalem, while defending his refusal to continue peace talks without a new settlement freeze.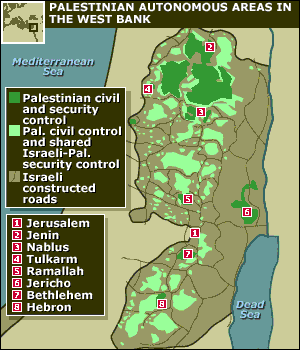 "Our demand to halt settlement construction is not a precondition," Abbas insisted, "we reached an agreement with the Israelis on this matter when we accepted the road map back in 1995." Israel's government has ruled out a new settlement freeze, and talks have stalled since the previous one expired in September.
Abbas added that any permanent peace deal would have to include the dismantling of all settlements built on Palestinian land since 1967. Since Israel has moved around half a million settlers into this land since the occupation began, this is likely to be rejected.
But Abbas had vowed to stand firm on the call for a freeze, saying that if his government continued to negotiate while Israel expanded further and further into the occupied territories, eventually they would have no land left to negotiate over.