The desperation to show some progress, any progress, if Afghanistan has centered around the Herat Province, which NATO officials have been trumpeting as ready for a "transition" to Afghan control, a gesture that could be used to forestall calls for a full withdrawal from the nation and an end to the struggling war.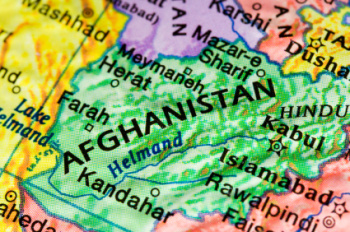 But while the province's name has become largely synonymous with the disastrous 2008 US air strike which killed 90 civilians, the region has enjoyed relative calm since, according to the Italian troops in charge. That calm could be coming to an end.
The Adraskan National Training Center, the center of Afghan police training operations in Western Afghanistan, has begun to come under attack for the first time in over a year, and other bases in the region are also seeing rocket fire.
Though so far there has been little of consequence to come out of these attacks, officials warn that the small scale rocket strikes could be efforts to test the range of the rockets and could portend larger scale attacks in the future.
The exact reason for the sudden increase in attacks in Herat is unclear, as the Taliban seems largely interested in escalating in the northeast, not the far west. But the recent offensives in Helmand and Kandahar may be pushing the Taliban to simply relocate farther to the north and could be bringing more seasoned insurgents into the province.