Afghan President Hamid Karzai held secret talks two weeks ago with a trio of Taliban-linked officials, all of whom were apparently in Pakistani government custody before being dispatched to a luxury hotel in Kabul for two days of talks.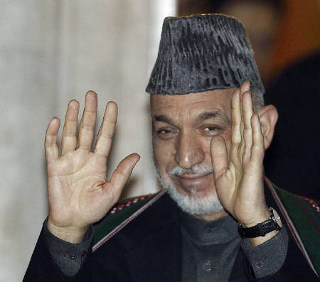 The three incuded former Nangarhar governor Maulvi Abdul Kabir, and were said to be aimed around gaining the Afghan government some influence with the powerful Dzadran tribe, which has broad influence across the Paktia, Paktika, and Khost Provinces of Afghanistan.
It is also the tribe which the leaders of the Haqqani network belong to, the leading militant faction in North Waziristan Agency. The US has been keen on fighting the Haqqani network, and the talks appear to have centered around trying to split as much of the tribe as possible away from the Haqqanis.
The exact content of the talks were not released and it was unclear if any deals were reached, but after two days of talks the three men were returned by helicopter to Peshawar, and returned to Pakistani government custody.