Captured in mid-February in the Pakistani city of Karachi, top Afghan Taliban figure Mullah Baradar spent most of the year in the custody of Pakistan's secretive Inter-Services Intelligence (ISI) agency in a move officials eventually admitted was punishment for Baradar going behind the ISI's back in approaching Afghan President Hamid Karzai about a peace deal.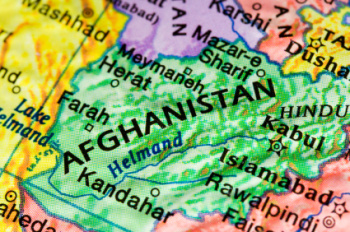 And while his release wasn't exactly publicized, Baradar has been released by the Pakistani government, and according to officials he is now at the center of the new push for reconciliation, with NATO forces apparently picking Baradar and three of his top allies up in Pakistan and ferrying them into Kabul.
And if this was still February, this would likely have been an enormous breakthrough on both sides. Today, it is less clear, however. Baradar's influence as the top moderate in the Taliban must surely have faded after spending the better part of the year in an ISI interrogation center.
His role in the talks seems to be aimed at marginalizing the hardliners within the Taliban, and cutting the likes of Mullah Omar out of the deal. Yet will a deal between an imprisoned former Taliban leader and the Karzai government really stop fighting between NATO and the hardline insurgency?
Baradar served as second-in-command in the Taliban since 2004. Shortly before his capture he penned a guide for the "rules of engagement" for the insurgency, admonishing them to avoid civilian deaths where at all possible. Since his capture the civilian death toll has been on the rise dramatically, another sign his influence may have faded.