Adding to a flurry of other announcements regarding British Prime Minister David Cameron's major military budget cuts, the British military is said to be planning a withdrawal of its remaining 20,000 troops from Germany in 2020, some 75 years after they got there.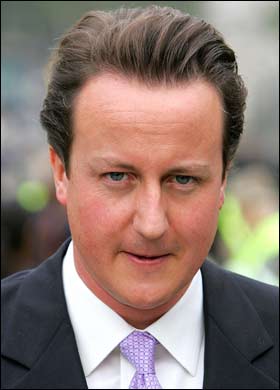 Britain occupied the northwestern portion of Germany in the wake of World War 2, up to the Danish border and including the cities of Hamburg and Lübeck. Much of the land had been a possession of the British monarchy as the Kingdom of Hanover, though the union of the two lands ended in 1837 when King William IV died with no male heir. Hanover, unlike Britain, operated under salic primogeniture, so the Hanoverian crown fell to his brother, the Duke of Cumberland, while the British crown went to Queen Victoria.
After the WW2 occupation, Britain folded its territory into West Germany (along with US and French possessions), but kept a major military presence in the region under the name British Army of the Rhine through the Cold War. When the Cold War ended and Germany reunified, the troop numbers were reduced and the force renamed to British Forces Germany.
But this too is on the chopping block, with Cameron saying that roughly half the 20,000-strong force should be out by 2015, with the rest coming by 2020, 75 years after the troops arrived.
75 years is a long time for the troops to be there, and truthfully there has been little logical reason for keeping them in Germany, beyond the history of having been there so long. A strategic review found "no operational requirement" for the troops to be there, and the onerous costs were no longer acceptable at a time when the British government is struggling to make ends meet on all fronts. So far the cuts will not effect British troops in Cyprus or the Falkland Islands.