The presumptive leak of hundreds of thousands of documents related to the Iraq War did not come today, though WikiLeaks insisted that they would be released "soon." Still, Pentagon officials were on the warpath about the whistleblower organization, and warning the news media against covering any future leaks.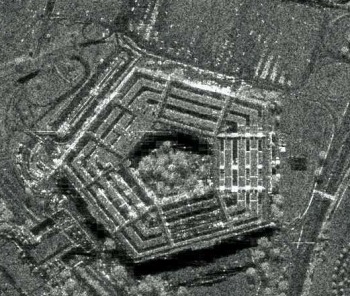 "News organizations should be cautioned not to facilitate the leaking of classified documents with this disreputable organization known as WikiLeaks," warned Pentagon spokesman Col. David Lapan.
"WikiLeaks as an organization is irresponsible in taking hundreds of thousands, potentially in this case, at least tens of thousands in past instances, of classified stolen documents and publishing them on the Web," insisted Lapan, adding that the media was giving them an air of legitimacy in publishing news relating to the documents.
Though just one of many whistleblower organizations, WikiLeaks' public profile became enormous earlier in the year with the release of a video showing US helicopters killing civilians and Reuters cameramen. They later released tens of thousands of documents related to the Afghan War, demonstrating that public Pentagon assessments of the war contradicted with the classified information they had available at the time.
Though the Pentagon has expressed outrage and threatened to move against reporters involved in the leak as well as WikiLeaks themselves, the US Supreme Court already ruled decades prior that the media is allowed to release classified documents in the public interest.