The direct peace talks between the Israeli government and the Palestinian Authority, already on seemingly permanent hold since Israel allowed a settlement expansion freeze to expire last month, took another hit today.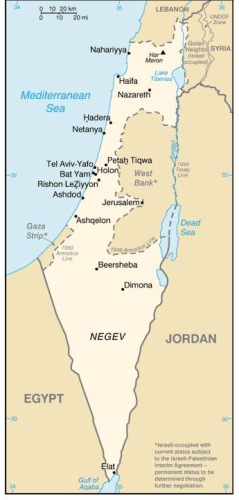 Buried within the official announcements of Israel's Housing and Construction Ministry were some 240 new housing units within occupied East Jerusalem. The new construction adds to questions of whether any concessions can still save the talks.
State Department spokesman P.J. Crowley said the US was "disappointed by the announcement," adding that "it is contrary to our efforts to resume direct negotiations between the parties." Palestinian officials also condemned the move, saying Israel was "undermining the peace process."
Technically speaking the announcement has nothing to do with the expiration of the settlement freeze, as Israel's government never applied the freeze to occupied East Jerusalem in the first place, insisting that the city is "eternally" part of Israel despite lack of international recognition. A number of previous construction announcements were made in East Jerusalem during the freeze, including some which involved expelling Arabs from certain neighborhoods.
The previous announcements also did serious harm to the peace process, as the Palestinian Authority has designs on East Jerusalem as the eventual capital of their new nation. The new announcements are the latest in a growing number of indications that the talks probably won't be restarted soon, if ever.
Last 5 posts by Jason Ditz