Taliban spokesman Zabiullah Mujahid today rejected President Hamid Karzai's decision to select Burhanuddin Rabbani as the head of the "peace council," saying Rabbani's history made him an obstacle to peace.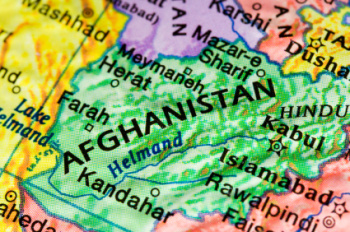 "We fought Rabbani and his warlords as enemies for a long time so how can we sit with him and discuss peace," declared Mujahid. Rabbani claimed to have contacts with militants willing to make peace deals.
The reports of Afghanistan's "talks" with the Taliban seem to be trending back to the old story where officials confirm the talks only for the Taliban to note that they aren't actually taking place, and Mujahid reiterated the long-standing Taliban position that they will not accept any talks without a NATO withdrawal.
Likewise US officials have downplayed the talks, insisting that they would only accept the deal if it meant a virtual surrender for the Taliban, including full disarmament and swearing to accept the US-written constitution. It is perhaps unsurprising, then, that nine years into the war neither side has budged an inch and the war just gets more and more violent all the time.