Updated 10/11
Despite local officials saying that they were extremely close to a deal to secure the release of a British aid worker Linda Norgrove, US Special Forces decided to launch an attack based on a tip regarding her whereabouts, sparking a gunbattle that left a number of people, including Norgrove dead.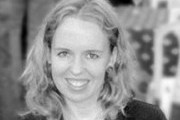 Yet despite launching a rescue attempt that killed its rescue target, NATO officials are loudly defending the attack as a "valiant and courageous effort," Incredibly, British Prime Minister David Cameron says the indications are that the US troops actually threw a grenade at the hostage, and that this is what killed her. Yesterday officials were speculating that it was something to do with a suicide vest going off by mistake.
"Responsibility for this tragic outcome rests squarely with the hostage-takers," insisted British Foreign Secretary William Hague. General David Petraeus, the commander in Afghanistan, insisted that troops "did everything in their power to rescue Linda."
Norgrove had been kidnapped in late September, along with three Afghan aid workers. The three others had already been released, while local elders had negotiated a meeting at which Norgrove's release was to be agreed upon. She was working for a subcontractor for the US government's USAID agency at the time.