A bombing tore through the Shirkat mosque today in the city of Taloqan, killing at least 20 people and wounding 35 others. Among the slain was Mohammad Omar, the governor of the Kunduz Province.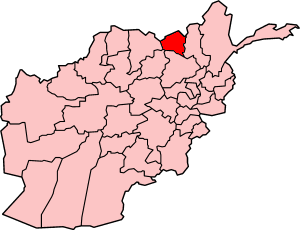 According to district police, Omar was a regular attendee of prayers at the mosque, which is actually in the Takhar Province. When he entered the mosque a number of people reported stood up and walked out, and a remote controlled bomb tore through the room.
The deaths underscore the realities of a rising insurgency in Afghanistan's north, at a time when the war effort has focused on the southern provinces. The Kunduz and Takhar Provinces are traditionally the home of the Northern Alliance, and even before the 2001 invasion the Taliban had only limited presence in the region.
Ironically it was only days ago that Governor Omar had claimed that NATO air strikes in Kunduz had weakened the insurgency to the point that they no longer posed a serious threat. It remains to be seen who will replace him as governor of the province.