Reports are emerging tonight of secret talks going on between Afghanistan's Karzai government and the Taliban in Dubai aimed at ending nearly a decade of war in the nation. Rumors of talks going on in Dubai have recurred several times over the past few years but have always been denied by the Taliban.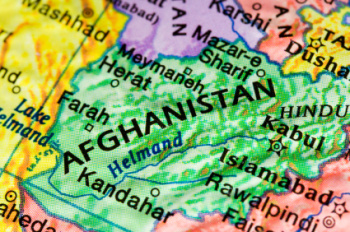 A number of unnamed sources are telling media outlets, however, that this time the talks are real and they are "very, very serious about finding a way out." A potential deal was said to involve the Taliban joining the government and NATO agreeing on a timetable to withdraw from the country.
The White House today backed the idea of the talks, though they were quick to insist that they were not a party to any such talks. Previous Dubai talks turned out to include people negotiating on behalf of the Taliban who had no actual ties with the Taliban, and wound up discredited shortly after their announcements.
The timing of the reports is somewhat surprising, as it was only yesterday that the Pentagon rejected all prospects of reconciliation in the near term and insisted that such a deal would only be possible with more conflict. US officials have long insisted that a deal was only possible when the war was going favorably, and as the conflict has constantly gotten worse it has never felt it was in a good bargaining position. Taliban leadership has previously insisted it would not enter negotiations until the NATO forces withdraw from the country.