US officials say that yesterday's State Department travel warning regarding the entire continent of Europe was based on "a growing body of information on terrorist plotting gathered over time."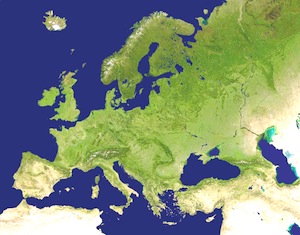 Yesterday officials insisted that they were not intending to discourage Americans from actually traveling to Europe, but simply warning that there was a growing possibility of a terror attack somewhere inside Europe at some point in time. Officials repeated today that they have no clear information on either timing or targets.
But officials from various nations have sought to downplay the possibility of the attack happening in their nation. Britain yesterday insisted the plot was restricted to France and Germany, while Germany downplayed the odds of it happening there and calling the warnings "alarmist."
The entire speculation about the plot emerged last week, when officials said they had information that a "Mumbai-style" attack involving people from somewhere in Europe, Africa, South Asia or Central Asia might make place somewhere in Europe or North America at some point in time. With the suspects not being narrowed down beyond a good portion of the global population and the target not being narrowed down beyond a decent portion of the earth's surface, the ability to speculate over the long-term seems endless.
Last 5 posts by Jason Ditz