While Pakistan's Ambassador to the US insists that the closing of the border crossing between Pakistan and Afghanistan to NATO traffic is going to be very temporary, anger over last week's NATO attacks on Pakistani troops continues to spill over into violence inside Pakistan, with NATO vehicles continuing to be attacked.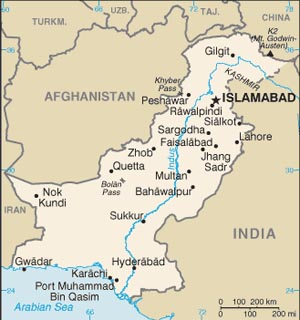 The latest attack on Sunday evening targeted an industrial site in Islamabad, and saw unnamed insurgents destroying 28 NATO tankers. At least six people were reported killed in the attack and six others wounded.
Since the closure on Thursday, scores of NATO tankers have been torched across Pakistan. The Pentagon insisted on Friday that the closure hasn't yet harmed the war effort, but some 80% of their supplies come through the nation, and with 150,000 troops in Afghanistan there really is no easy replacement for the Pakistan sea route.
Tensions have been rising between NATO and Pakistan as the number of cross border attacks has risen in recent weeks, but with the US still insisting the attack on Pakistani soldiers was justified as "self defense" and ratcheting up its own attacks it seems like there will not be an easy fix for the row.