Though it seems odd that anyone assumed NATO had less than 24 hours of supplies for the war in Afghanistan, the Pentagon today felt the need to reassure everyone that the conflict has yet to be affected by the closure of one of its main supply routes by Pakistan yesterday.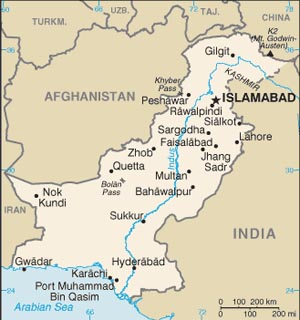 Pakistan announced the closure Thursday afternoon following the NATO attack on a military post near the border, killing three Pakistani soldiers and wounding three others. The border remains open to all traffic except NATO supplies.
Roughly 80 percent of NATO's supplies travel through Pakistan, though only one of its two border crossings was actually closed to NATO traffic. The US has been pressing Pakistan to reopen the crossing, while Pakistani senators have called for a full closure of all routes to NATO.
In the near term the impact will likely be minimal, but long term it could have a deleterious effect on the conflict, forcing NATO to rely on less efficient land routes through Central Asia. With some 150,000 international troops occupying landlocked Afghanistan, the supply needs are enormous.