At least six NATO troops were reported killed today in four separate incidents, all said to be in Southern Afghanistan. Three were killed in an IED attack, while the others were killed in a bombing and a pair of insurgent attacks.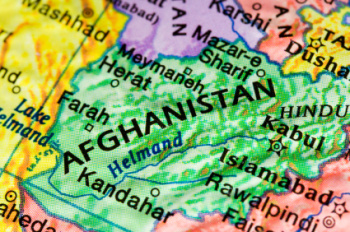 The nationalities of the slain were not reported, but the vast majority of the troops in the region are US, British and Canadian. The deaths bring the 2010 NATO toll to 547, the highest since the war began.
The deaths bring a close to a September which centered around yet another corrupt election but also saw a rising number of high profile deaths of Afghan civilians in NATO attacks. Today the NATO forces confirmed a report that they attacked a grouip of civilians in Ghazni Province, killing four children. Yesterday, when the incident emerged, NATO claimed the slain were "insurgents."
They also come as US officials have begun a new push trying to sell the continuation of the war into the forseeable future. Reports also emerged today that Secretary of Defense Robert Gates said the US military was never leaving Afghanistan.