Faced with launching endless wars along their northern frontier on demands from the United States and a civilian government whose legitimacy has gotten so weak that foreign donors are giving flood aid to militant groups instead, the Pakistani military is up in arms.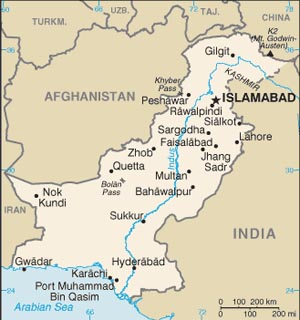 According to the New York Times, Pakistan's military leadership is looking for a major shake-up in the civilian government, including the removal of President Zardari and a number of his top allies.
Prime Minister Yousef Raza Gilani denied the reports, claiming that the government is on "good terms" with both the military's leadership and the leadership of the Inter-Services Intelligence agency, the nation's powerful and independent military intelligence agency.
Still less than three years after emerging from an enormously unpopular military junta led by General Pervez Musharraf, the disquiet over the inept civilian government has led some political figures, particularly in the MQM, to urge the military to seize power yet again. Even if this particular story doesn't prove true the trend is toward such efforts becoming more and more plausible.