It is unclear as of yet if the Israeli government's decision to end the settlement construction freeze over the weekend will spell a complete end to the peace talks with the Palestinians, but Israeli officials seem to be operating under that assumption, angrily condemning the Palestinians for the lack of a peace deal.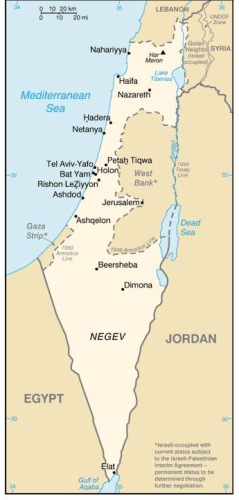 But the Palestinians themselves have yet to rule out the continuation of the talks, announcing that they are giving the Obama Administration a week to come up with some sort of compromise to save the peace process.
The ability of the administration to come up with any sort of deal remains very much in doubt, and Israeli media sees Prime Minister Benjamin Netanyahu as unlikely to accept any US compromise, meaning the talks likely are dead.
Which is perhaps no surprise. After all, both sides had been trading blame for the talks' inevitable failure since before they had even begun, and the settlement freeze expiration was seen as a peace talk killer from the beginning. The lack of a comprehensive peace is unsurprising, but it remains disappointing, and everyone involved seems to be preparing to segue back into trading blame.