Iraq's military has disputed a claim made Friday by the governor of the Nineveh Province that US forces launched a unilateral sweep of a Mosul neighborhood. Military sources insist that the US "was not alone" during the raid and they appear to have been involved, though all indications are that the US took the lead role.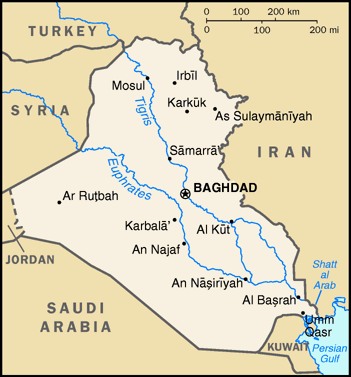 The Nineveh Governor Ethel Nujaifi had complained that the raid was politically motivated and violated the terms of the US agreement. Iraq's military says that all nine people who were detained have since been released.
But the questions of the raid remain, as whoever conducted this raid appears to have done so without even broaching the subject with the Nineveh Provincial government until three days later. This points to another problem in the nation's least stable province.
Nineveh's government is dominated by a Sunni religous bloc that is on extremely poor terms with both the Kurdistan forces and the Shi'ite dominated Iraqi government. That the raid may have been aimed at damaging them politically is entirely plausible, but the fact that raids are still going on behind their back, and that the US is being caught in the middle of it, is the bigger problem.