Iraqi Foreign Minister Hoshyar Zebari today called on the United States to take an "active role" and break the deadlock which for the last six months have prevented any bloc from forming a government in Iraq.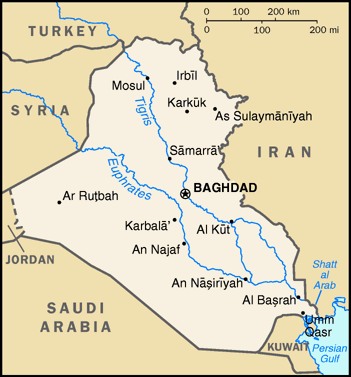 "Lack of efforts of government formation has been very negative on all aspects of life," Zebari insisted, adding that it is time for the US to become pro-active in bringing together a coalition government.
But Zebari is seen as a close ally of Prime Minister Nouri al-Maliki and his admonishments must inevitably be seen in that context. Both the Iraqiya bloc and the Iraqi National Alliance have made it clear that giving Maliki a second term is unacceptable.
Yet the US has made it clear Maliki is their first choice for PM, and has sought to put together an alliance between Maliki and the Iraqiya bloc. The Iranian government has also backed Maliki, and sought to assemble a Maliki, INA alliance.
Iraqis seem far from on-board for a second Maliki term, however, and voted in large numbers for blocs that clash openly with Maliki's. It seems that only foreign force could impose another Maliki government, but the cost to Iraq's fledgling democracy of such a move could be incalculable.