Though the attention tonight is squarely on the US military's brief incursion into Pakistani territory and the 60 people killed in that attack, the CIA continues to escalate their policy of drone strikes against Pakistani territory to alarming levels.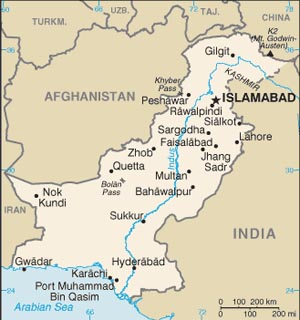 In fact, a flurry of strikes over the weekend has brought the total number of strikes to at least 20 in the month of September alone. From a rarely used tactic during the waning days of the Bush Administration, hardly a day goes by when US missiles aren't killing someone in Pakistan's tribal areas.
President Obama has made the drone strikes the centerpiece of his foreign policy, and has killed well over a thousand people inside Pakistan since taking office. The vast majority of those killed have turned out to be innocent civilians, while large numbers of others remain unidentified but classified as "suspects."
But despite the growing disquiet in Pakistan over the large number of civilians killed, the number of attacks is continuing to escalate beyond all reason, and the US continues to tout it as a "precise" tactic. Despite this, of the 20 attacks this month none has led to a confirmed kill of a high value target, and a number of civilians have been confirmed slain.