The ability to spin the Afghan election as something other than a catastrophic disaster continues today as the election commission announced recounts in seven provinces, citing "irregularities." The recounts are likely to be the first of many according to officials, as thousands of complaints have been registered and international observers have cited widespread fraud across the nation.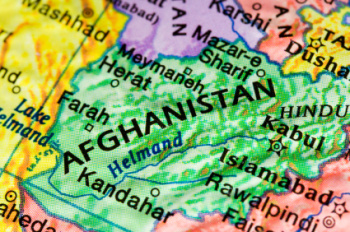 Though officials initially lauded the vote as a "success" the data has showed otherwise, with much higher violence and much lower turnouts than in last year's presidential vote, and ballot stuffing that makes even the millions of fraudulent votes cast in that election seem modest by comparison.
Some 20% of the country didn't even have an opportunity to vote, with officials keeping the polls there closed for "security reasons." Where they did open intimidation and ballot stuff was the norm, with extra ballots being sold at bazaars and turnout in a number of locations far exceeding 100% of registered voters.
Officials say that the transparency at Afghanistan's Election Complaints Commission (ECC), which was criticized for its behavior in last year's vote, has actually gotten quite a bit worse, and while they are said to be investigating thousands of complaints the credibility of those investigations remains very much in doubt.
But perhaps even more importantly, the election seems very much in doubt. Even if the ECC could be counted on to do a credible job uncovering the fraud and ordering the recounts, the amount of fraud is so ridiculous this time around that it seems virtually impossible to salvage enough real votes to produce anything like an honest result.