Despite repeated US demands for the Arab nations to drop any mention of Israel's nuclear arsenal at next week's IAEA conference, the "Arab Group" still intends to submit a draft resolution calling for the Israeli government to sign the nuclear Non-Proliferation Treaty (NPT).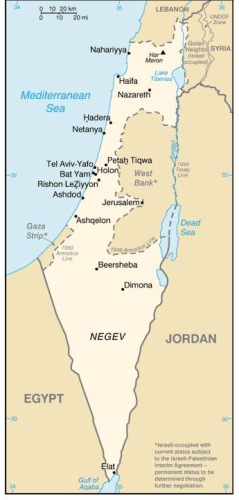 But supporters of the resolution say that the goal for a conference on creating a nuclear-free Middle East in 2012 would be all but impossible if Israel, the region's only nuclear weapons power and the region's only non-signatory to the NPT, is exempted from any oversight.
Administration officials have warned that the resolution could harm the peace talks related to Israel's occupation of the West Bank. Those talks are widely expected to fall apart on Sept. 26 when Israel renews settlement expansions, but it will still be going on during the IAEA meeting.
The US has also claimed that the effort is a ploy on behalf of Iran and Syria to divert attention from investigations into them, and has stepped up calls for further IAEA investigation into a Syrian site that the Israeli military bombed in 2007. Syria allowed an IAEA team to the site after Israel claimed it was a secret nuclear research plant, but the team's ability to investigate was seriously hindered by the fact that Israel had already destroyed all the evidence by bombing the region.