A number of Tories are said to be up in arms tonight over reports British Prime Minister David Cameron could delay the massive Trident project, a plan to modernize Britain's nuclear submarines, because of budget concerns.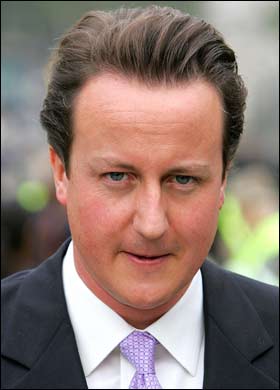 Defense Secretary Liam Fox is said to be among the members of the government mulling resignation over the delay, and Julian Lewis says he and Fox "came into politics primarily to ensure that this country would always have nuclear weapons."
Outgoing military chief Sir Jock Stirrup has also chimed in to demand the program move forward, insisting that if the tens of billions of pounds aren't allocated Britain won't have a "credible" deterrent and there would be no point to having any nuclear weapons at all. Which a number of Tories believe shouldn't be an option.
Britain has a nuclear weapons stockpile of somewhere in the realm of 160-200 nuclear warheads, and a fleet of submarines capable of delivering them to prospective targets. Deputy Prime Minister Nick Clegg has publicly condemned the planned replacement as costly and unneccesary.