Efforts to spread some sort of fear about Iran's first nuclear power plant at Bushehr as part of a broader effort to spin Iran's entire nuclear program as dangerous in and of itself continue, with some claiming the Russian built reactor risks a Chernobyl-style disaster.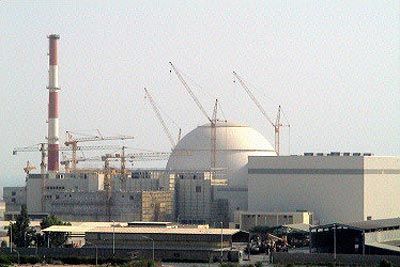 But this concern is overblown, according to a number of experts, who note that Russia's designs for nuclear plants have changed a lot over the past several decades. "The likelihood of damage to people or damage to the environment is almost nonexistent," noted nuclear scientist Behrad Nakhai.
In fact as the nations of the Middle East develop and the demand for energy expands, a smooth launch of Bushehr could serve as a model for other nations across the region to have nuclear power plants of their own.
The region is flush with oil, but most nations have centered their entire economies around its export. Using oil to generate electricity would mean either dramatically expanding their production or cutting their exports. Nations like Iran seem keen on a third option, one in which electricity production is independent of their oil economies.