The flood crisis in Pakistan is by no means over, with officials conceding that over 1,000,000 people received no aid from the government or official aid groups at all. But those people aren't out of luck, they're just getting help from the banned groups.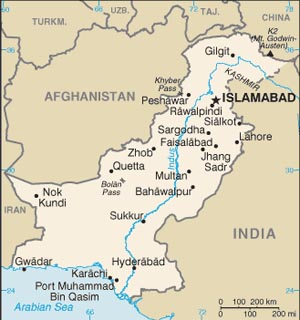 Which has led Pakistani Foreign Minister Mahmoud Qureshi to be the latest to complain that "terrorist" aid workers, members of banned groups which are seen to have affiliations with banned militant groups, are stealing their thunder.
Qureshi is using the claims to press for more international donations, but the reality is that many of these donations have gone toward the so-called terrorists because they are seen by donors as more effective and more trustworthy than the notoriously corrupt government. Pakistani officials have threatened to lock up anyone caught giving flood aid on behalf of "banned" groups and charge them as terrorists.
Which according to popular opposition notable Imran Khan is ridiculous. "If they are playing a role, big deal," noted Khan, adding that claims that flood aid was tantamount to terrorism recruitment was "nonsense."