Two American soldiers and an Iraqi soldier were killed today when an "altercation" broke out between them over a volleyball game, leading to a shootout. The Iraqi soldier was said to have fired first, and "was a surprise to everyone."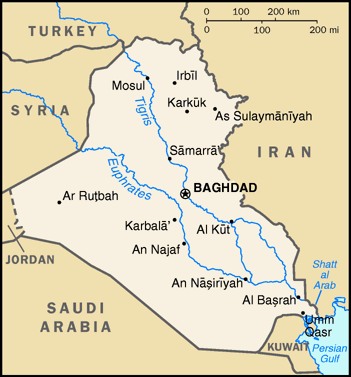 The two US soldiers were the first killed in Iraq since the most recent declaration that the war is over, and while they were officially classified as "non-combat" troops, they were operating as part of an armed security detail for a commander when the fight broke out.
US officials condemned the Iraqi soldier, insisting his shooting of the armed US troops was a "cowardly act" and not indicative of the behavior of the Iraqi military. Of course volleyball games rarely end in shootings of any kind, let alone multiple deaths.
But while today's deaths were certainly under unusual circumstances, they do bring further attention to the fact that 50,000 US troops remain in Iraq and, while not officially combat troops, they continue to be in harms way and likely will remain so for quite some time to come.