NATO has been making much of the planned invasion of Kandahar, but the June offensive, promised since March, never happened. Still, according to Major General Nick Carter, the offensive is still in the offing.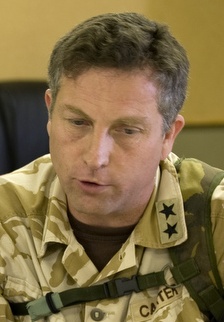 "It will happen in the next two to three months," Maj. Gen. Carter insisted, adding that the goal is to have all of Kandahar City cleared of Taliban by the end of November.
"You need to dominate the population," Carter added, "in order to achieve the solution." Still some nine years into the war the ability of NATO to 'dominate' Kandahar remains very much in doubt, and most of the population is none too happy with either the Taliban or the international occupation force.
Which is why officials kept delaying the Kandahar offensive, as many feared that without at least some public support it would be doomed to failure. They have instead been contented with smaller operations in the region, seizing small villages where they can and promising a major "progress" somewhere in the future.