Violence is flaring again in Sudan's restive Darfur region, where a pair of clashes have left at least 43 people killed and dozens of others wounded. The overall death toll could be much higher, according to some locals.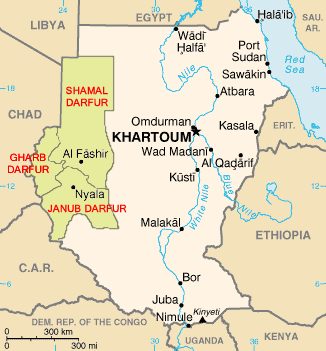 The major clash involved an attack on a market in Darfur, which a spokesman for the Sudan Liberation Army (SLA) rebels insisted was carried out by members of a government militia. UN forces confirmed at least 37 killed in the incident, while the rebels said it was more than 80.
Elsewhere a clash broke out in the Hamidiya refugee camp in Western Darfur, where a clash between two different groups of people left six people dead and more wounded. The Sudanese government denied involvement in either incident.
Darfur has been struggling through nearly a decade of violence since the rebel uprising and a vicious crackdown. Estimates have more than 300,000 Darfuris killed over the past seven years, though the government maintains it is much lower.