Despite claims from the US State Department that such an apology wasn't going to happen, US Undersecretary of Defense Michele Flournoy offered an official apology to Pakistan's Defense Ministry for the "mistreatment" of the military delegation that was invited to visit Central Command (Centcom) last week.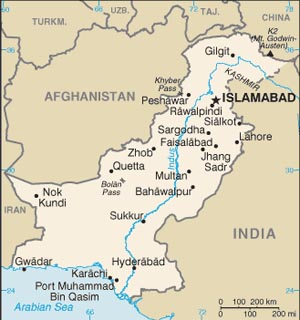 In the incident eight members of a Pakistani military delegation were detained at Dulles Airport as "terrorists" when one of them made an offhand comment that he "hoped this is the final plane to the destination" and sparked a panic. Though the delegation was offered a separate plane to Tampa, they instead left in protest after complaining of their ill-treatment.
State Department official P.J. Crowley had insisted that the US would never apologize for the detentions, declaring "these things are happening and they're just a fact of life." He also insisted that the talks would be rescheduled but held in Pakistan instead.
The detentions really struck a nerve in Pakistan, where they reinforced the view that the US is willing to summarily detain Pakistanis on the flimsiest of pretexts. That they were high ranking military officials was not enough to prevent their capture, though it did probably speed up their release.