Speaking today, top US commander in Iraq General Ray Odierno warned that the formation of a new government in Iraq could still be months away, though he believed that the effort would ultimately be successful. Previously the general had predicted major progress by September, which is only two days away.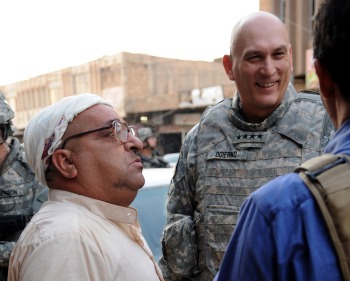 "If it goes beyond October, what does that mean? Could there be a call for another election? I worry about that a bit," Odierno noted. The last election was held on March 7, but so far Iraq's parliament has only met once and no one has formed a government.
A number of as-yet-unconfirmed reports, however, suggest that there may be some movement toward a government for the first time in months, as the Iraqiya bloc and the Iraqi National Alliance (INA) hold talks. The Syrian government has backed the talks and appears keen on this particular pairing.
At the same time, the Iranian government seems to prefer a State of Law and INA pairing, while the US has tried to broker an Iraqiya and State of Law government, though it seems that the US stance is that any government is preferable to a new election.