The Yemeni government issued a statement yesterday rejecting the talk of a massive US escalation of attacks in their country, saying that they were more than capable of "annihilating" the al-Qaeda in the Arabian Peninsula (AQAP) movement and anyone else.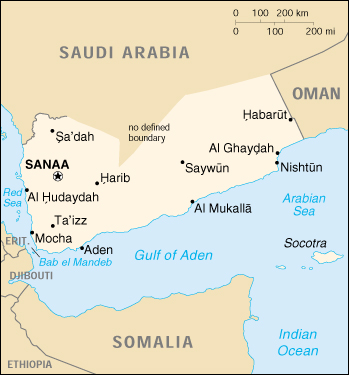 The latest talk comes as a recent CIA report called AQAP a "more urgent threat" to American security interests than al-Qaeda's parent group is itself. The Obama Administration is said to be planning an escalation of drone attacks in the area, similar to the ones in Pakistan.
The prospect of US attacks would be a major embarrassment for the Yemeni government, which relies mostly on the strongman image of its leader President Saleh to beat back a number of secessionist movements.
And so the Yemeni government continues to insist they can handle al-Qaeda, a claim they also made in January when US attacks seemed forthcoming. That time the US accepted the claims, but this time, as the government appears to have accomplished little in its battle in the past seven months, the momentum seems to be even more in favor of US escalation.