Militants attacked a police checkpoint in Peshawar today, sparking a multi-hour gunbattle before retreating to the neighboring Khyber Agency. It was just the latest in a series of attacks in the area, including one that left a pair of pro-govt militia members slain.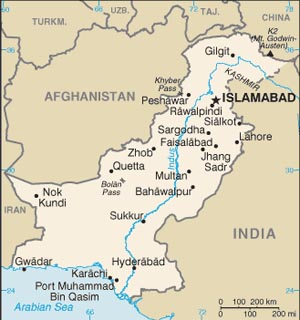 For Pakistan's police in tribal areas such clashes are nothing new, but with Pakistan struggling to cope with the worst floods in recorded history, police are doing double duty, trying to contend with anti-insurgency duties and rescue operations.
In fact the flooding has wound up damaging the government on a number of fronts in its assorted wars, with militants using the resentment caused by slow government action as a recruiting tool and taking advantage of security forces' added problems.
The flooding has displaced enormous numbers of Pakistanis, and experts say it will likely continue through the end of the month. The wars against the insurgents will likely be going on long, long after that.