With Prime Minister David Cameron on holiday, Deputy Prime Minister Nick Clegg is filling in with the role of acting prime minister, and today issued a public condemnation of the government's nuclear weapons spending plan which may throw the policy into serious doubt.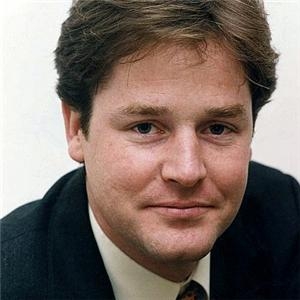 Nick Clegg
During the election debates Clegg made it a point to voice his opposition to the plan, which will cost over $30 billion, and was publicly mocked by both Cameron and former PM Gordon Brown for doing so.
Cameron and others maintain that the massive plan to replace a large portion of Britain's nuclear weapons arsenal is necessary because of the "threat" posed by China, and also implied that Iran's civilian nuclear energy program might have something to do with it.
But the plan has become even more controversial of late, as the Cameron government looks to dramatically slash government spending, and Clegg maintains that it is unjustifiable to spend such massive amounts of money on new nuclear weapons while slashing domestic spending.
Clegg and Cameron formed a coalition government after the election but as today's comments indicate the two politicians and the political blocs behind them remain at odds on some serious issues.