House of Representatives Foreign Affairs Committee chairman Howard Berman (D – CA) today announced that he would be halting the $100 million in planned US military aid to Lebanon in retaliation for last Tuesday's border clash with Israel, which left an Israel soldier, three Lebanese soldiers, and a Lebanese journalist dead.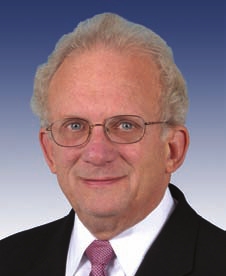 "Until we know more about this incident and the nature of Hezbollah's influence – and can assure that the Lebanese army is a responsible actor – I cannot in good conscience allow the United States to continue sending weapons to Lebanon," Berman declared.
Reps. Eric Cantor and Nita Lowey also backed the delay, citing the Lebanese "provocations against Israel." Though the $100 million is dwarfed by the billions in military aid the US sends to Israel annually, Israel has objected to the aid to what it considers an "enemy state."
Israel last invaded Lebanon in 2006, and the current government has repeatedly threatened a new invasion, citing in some cases the "threat" posed by Hezbollah's role in the Lebanese government and in other cases the prospect of Lebanon objecting to Israeli offshore drilling, which is taking place off the coast of southern Lebanon.