In the largest of a number of cuts announced today, the Pentagon announced that it will be eliminating the Joint Forces Command, with its $200 million in annual salaries, as part of an overall effort to trim bureaucracy costs in the Defense Department.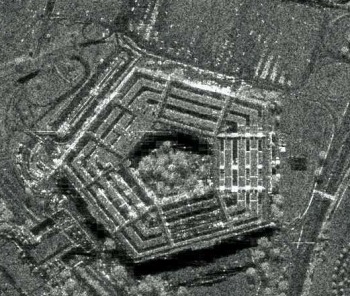 Joint Forces Command was created in 1999 out of the Atlantic Command, shifting its responsibility from Cold War planning to efforts to improve interoperability among the various military forces. The move is perhaps unsurprising, as JFCOM commander Gen. James Mattis had recently been tapped by the Obama Administration to take over Centcom. Gen. Ray Odierno, the current commander in Iraq, will take over the department with the responsibility of closing it down.
The Pentagon is keen on reducing the overall cost of its bureaucracy under the belief that during the current budget crisis it will struggle to convince Congress to continue adding to its record budgets every year. Cutting the bureaucracy would, in theory, allow the Pentagon to keep growing its combat forces even if the budget stays flat.
In addition to eliminating the JFCOM, the Pentagon announced plans to cut the money available for studies and eliminating a number of top civilian jobs. The amount of money available for hiring outside contractors will also be significantly reduced.