According to sources close to the influential cleric, President Obama has sent a letter to Grand Ayatollah Ali al-Sistani calling for him to intervene in Iraq's political deadlock and impose some sort of power-sharing deal on them.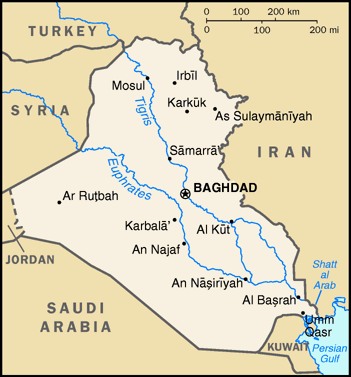 Though Sistani, one of the most influential Shi'ite clerics on the planet, surely could do so, the ramifications would be enormous. So far Sistani has declined to intervene directly and the Obama Administration has declined comment at all.
Sistani would stand to gain the most from forcing the reformation of the alliance between Shi'ite religious blocs the Iraqi National Alliance (INA) and State of Law, as that deal, before it fell apart, came with the explicit granting of the Najaf Marjaiyah, the top Shi'ite religious council Sistani dominates, having formal power to issue binding policy directives.
But if this happened it would also either cut the Iraqiya bloc, with the largest plurality and enormous support in the Sunni regions of the nation, into either the opposition or the position of an irrelevant partner. With sectarian violence already dramatically on the rise, a move toward making Iraq a formal Shi'ite Islamic Republic with a Grand Ayatollah ruling the roost would almost certainly spark a dramatic upsurge in tension.
It would also damage Iraq's credibility as an independent nation-state, coming as it does under pressure from the Obama Administration as well as the Iranian government, which has also expressed a preference for cutting Iraqiya out of the deal. Though Iraq may be slouching toward a hung parliament, this may be preferable in the long run to one imposed by the clergy at the behest of foreign powers.