The assassination of a key local MP, Raza Haider, has turned Pakistan's largest city and financial capital upside-down, with fires consuming buildings and vehicles, shops closed, and riots across the city.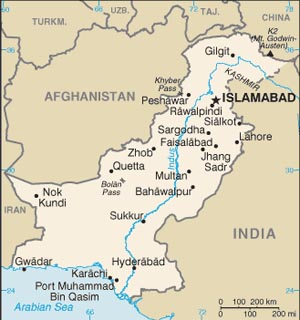 At least 82 people have been killed in the violence since then, and over 200 wounded. Officials from rival political factions are attempting to blame one another for the rising violence, and trying to tie one another to the Taliban.
The violence seems in many ways a continuation of the political violence from early this year, when the provincial Home Minister broached the subject of asking the Pakistani Army to take over operation of Karachi.
Politics in the city is largely split between the MQM, a powerful local party, and the ANP, a faction loyal to the ruling national Pakistani Peoples' Party. The ANP party is largely supported by Pashtuns, while the MQM has insisted that there are too many Pashtuns moving to the city.