"Death to foreigners and death to Karzai." Angry rioters took to the streets of war-weary Kabul today, chanting such slogans while torching US embassy vehicles and clashing with police in the wake of a deadly car accident involving a US convoy.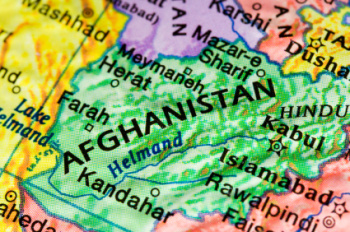 Reports from locals say that a civilian car was trying to merge onto one of the Afghan capital's major thoroughfares when one of the US convoy's armored vehicles slammed into it, killing all four civilians in the car.
When locals arrived at the scene, what is being called a routine traffic accident turned into a violent clash, with locals throwing rocks at the American vehicles and later setting a pair of them ablaze.
Afghan police were called to the scene, and they attempted to chase the rioters off by firing in the air. This didn't accomplish anything but sparking a fight with the crowd. NATO troops were also called in, though it doesn't appear that they were actually involved in any clashes.
The large number of Afghan civilians being killed in the nearly nine years of US-led occupation has left the locals with decidedly little patience for the excuses of "accidents" and such violence is becoming all too regular is cases of civilian killings.