Israeli and Palestinian officials both took center stage at the United Nations Security Council today to talk about the prospects of the US-brokered Middle East peace talks. As is always the case, nothing appears particularly promising.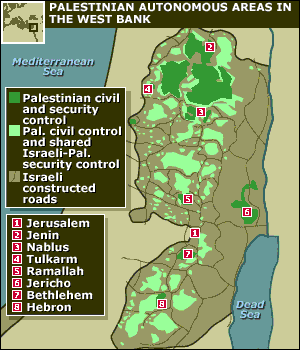 Instead of coming to any sort of agreements, both envoys blamed the other nation for hampering the peace process, and both pointed to serious "obstacles" in the way of settling with any sort of real peace deal.
The Palestinian observer, Ryad Mansour, cited Israel's continued settlement construction as underscoring the lack of credibility of Israel as a peace partner. Israeli envoy Shalev insisted that any deal would have to guarantee "a definite end to the conflict."
Shalev went further however in spreading the blame beyond the Palestinian Authority, suggesting that the "threat" posed by Iranian nuclear program and by Lebanese group Hezbollah were obstacles to a final peace settlement.
Having restarted the indirect talks after the first attempt was sabotaged by Israel's Interior Ministry, the Obama Administration appears to have accomplished very little, and effort to advance the talks to direct ones appear to have stalled over lack of serious hope that they will accomplish anything more.