Weeks after reports that the US was growing increasingly frustrated with Israeli Prime Minister Benjamin Netanyahu's unwillingness to take the indirect peace talks seriously and reluctance to even address core issues, Assistant Secretary of State Andrew Shapiro announced a plan to "encourage" Israel to move forward with the process.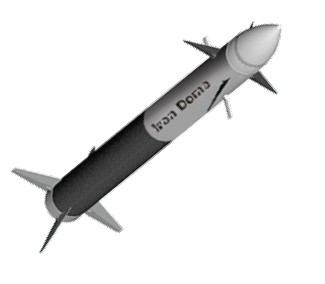 The answer is, as it ever is with US diplomatic efforts, throwing more money at the problem. Or in this case, throwing more money into Israel's already enormous annual military aid.
Shapiro said the administration hoped "that the expanded commitment to Israel's security will advance the peace process." The effort would be above and beyond the roughly $3 billion sent to Israel annually for military aid.
Of course the aid in question is largely already approved, the administration already pushed through Congress in late May a measure to send an additional $205 million in emergency aid to pay for Israel's "Iron Dome" missile project.
The money will fund materially the entire project for the Israeli military. President Obama announced the aid after Israel's military decided to scrap the project, saying it cost too much and was of comparatively little utility.
With the Obama Administration already having pledged absolute commitment to Israel in all ways, including shielding their nuclear weapons program from their own support for a nuclear-free Middle East and shielding them from international scrutiny for attacks on humanitarian aid ships, it is hard to imagine that Israel doubts the US commitment to its security or that the additional funds will change anything about that perception. Rather it seems another excuse to throw money at an impractical weapons project under the guise of support for peace.