Israeli Foreign Minister Avigdor Lieberman is poised to present a plan to the European Union's foreign policy chief calling for a dramatic shift in policy toward the Gaza Strip, and indeed a total end to Israeli dominance over the tiny strip.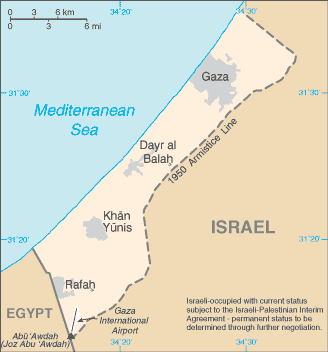 The plan would have Israel closing off its own border with the Gaza Strip entirely, but ideally would open up the strip for ties with the rest of the planet, free of Israeli meddling. At present Israel allows a modicum of humanitarian aid through its own border with Gaza, but blocks all contact between the strip and the rest of the world.
It is conditional, of course, as Lieberman's plan would insist on the European Union taking over responsibility for humanitarian conditions in the strip, including giving the strip a desalinization plant and a power plant so they could cut connections with Israel in these regards. It would also hand over responsibility to inspect humanitarian aid ships to Greece and Cyprus, which in practice is where most of the ships stop before attempting to break the Gaza blockade anyhow.
Hamas has rejected the plan because it would separate the Gaza Strip practically from the West Bank, and would likely do their West Bank politicians serious harm. Yet it seems like it might benefit the 1.5 million Gazans, at least in the long run, and enable the tiny strip to develop some sort of actual economy, instead of being a nation eternally under siege unable to import even cement to repair the damage done in the most recent Israeli invasion.