At least 28 people were killed and 169 others wounded this evening in a pair of suicide attacks against a major Shi'ite mosque in the city of Zahedan, the capital of Iran's Sistan-Balochistan Province. The death toll is said to have included a number of members of Iran's Revolutionary Guard.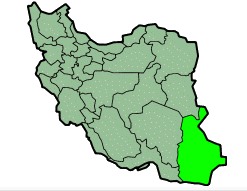 Jundallah, a militant separatist group that at one point was tied with al-Qaeda, but has more recently been linked with the US government, claimed credit for the attack, saying it was revenge for the execution of their leader, Abdulmalek Rigi, last month.
Iran was quick to blame the US for the latest attack, since US officials have repeatedly acknowledged providing "support and encouragement" to the group, which has been launching terror attacks in Iran and Pakistan for years.
The attack is eerily similar to a previous strike in Zahedan in May 2009, which also involved suicide bombers attacking worshipers at the Shi'ite mosque in the largely Sunni province. Jundallah claimed that attack as well.